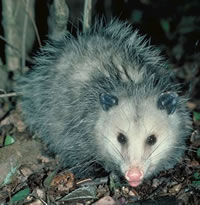 You know what? Opossums are stupid! First of all, why do there names begin with the letter
"O?"
They aren't Irish. They don't need that letter. It doesn't do anything. We're not called Osiberian ohuskies. So, from now on I'm calling them no-possums.
Second of all, what do they do? They are either dead or pretending like they're dead.
Third, they don't talk to us. They just hiss. My Human has a friend who once called the cops because a no-possum looked at her.
Fourth, they smell bad. And I don't think that they smell bad in that good way.
I could go on, but it's not worth it to me. I will say that Saturday morning Lex caught a stupid no-possum. It's no longer going to
pretend
that it's dead!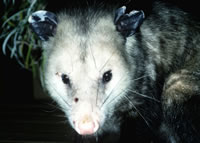 Meepie kind of looks like a no-possum.